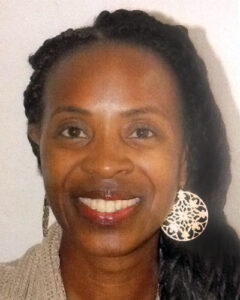 Audra Heywood
My name is Audra Heywood-Cato. I am married with three teenagers and I live in Broxbourne. My purpose for volunteering was not just to talk about change – but to be that change through demonstration and serving on the Partnership to impact that change to WTBL. This led to my initial interest in joining the Partnership.
My involvement to WTBL is serving on the Youth Subgroup. My occupation involves working with young people at a school, and any opportunity for the continuity of this within the community is, in my opinion, brilliant!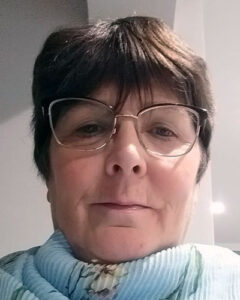 Breda Higgins
My name is Breda Higgins and I've lived in Turnford for 14 years. I retired from Social Services four years ago and with time on my hands I joined WTBL three years ago.
The reason I chose Big Local is because it is a community led project, which is based in the community and has the community's best interest at heart. With my knowledge from life and work I felt that I would be able to give something to the community and in return get to know the community I live in.
I lead the very popular, weekly health walks and as current Co-Chair, my hopes for WTBL are to strengthen the community we live in and to connect local residents together in making Wormley and Turnford a place to be proud of.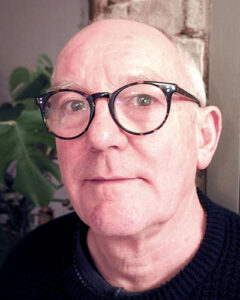 Peter Cassell
I've lived in Wormley for many years and think it's a great place to be, surrounded by wonderful countryside. I trained and worked as an artist and actor. I also make furniture and manage construction projects.
I got involved with Big Local in 2012 and have been on the Partnership since then. The concept of making substantial resources available to a community for residents to decide how they are utilised seemed like an irresistible opportunity.
As people are so geographically mobile today, communities don't always form as naturally as they once did. The Big Local initiative is a catalyst that enables that process. I hope that through imaginative, creative actions the community can reach a place where everyone's needs are met and young people growing up in the area really feel they have a future here.
Peter Cassell
Partnership Member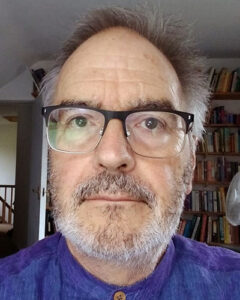 David Birley
I have had a varied career including market inspector and management consultant. I am currently WasteAware Coordinator for the Hertfordshire Waste Partnership, a coalition of Hertfordshire Councils aimed at helping people to waste less. Born in Wakefield, I grew up in Weymouth, Preston, Liverpool, Belfast and Kent. After twenty years in London, I moved to Broxbourne in 1996 and have been here ever since! I am married with two grown up daughters, both back in London.
I am honoured to have been asked to join WTBL in early 2020, ahead of one of the most challenging times the project, and our community has experienced. I am interested in how communities can help themselves by working together to improve their environments.
David Birley
Partnership Member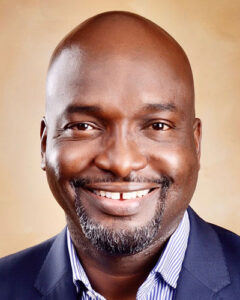 Olawale Wale-Falope
I am Olawale Wale-Falope, also known as Wale.
My desire is for us to build a community where all residents, regardless of demographics, feel a sense of belonging and have their social needs met. A community that will be an example to others and one that generations to come will be proud of.
My first experience with WTBL was through the Steel Pan in Motion project. I got two of my three children enrolled and over the weeks found that the sessions kept them engaged and away from trouble. That meant the world to me and indeed caught my attention. I wanted to know more about WTBL.
I really wanted to be a part of impacting the community positively; engaging residents in activities, bringing residents together and helping residents in whatever areas help was needed. WTBL embodied all of that and so in February 2019, I became a Partnership Member and I am happy to say that I haven't looked back since. 
Olawale Wale-Falope
Partnership Member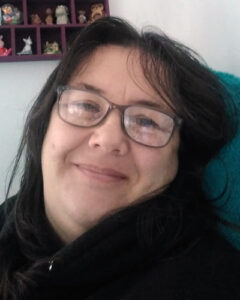 Mandy Newman
My name is Mandy and I have lived in Turnford for 25 years and have been a Partnership Member since 2018. I first got involved with WTBL due to the Pop-Up Cinema.
I really wanted to be an active part of the community and get the children involved because they are our future. I also got involved with the Art Group as I love to craft.
I am married with two sons who grew up here in Turnford. I have been a member of Wormley Free Church for 20 years and help with their parent and toddler group and other children's activities as well as volunteering at the foodbank.
I have many hobbies including making cards, quilting, reading and growing my own vegetables with my husband at the allotment.
Mandy Newman
Partnership Member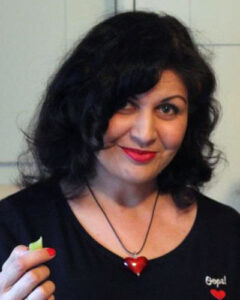 Seema Rajani
I'm Seema, born and bred in Greater Manchester, married in the West Midlands, lived and widowed in the Borough of Broxbourne, with two amazing, adult children.
My fascination of fabrics led me to work for approximately 20 years in the clothing industry as a Garment Technologist.
I believe myself to be a sociable and approachable character. In recent years I became interested in education and have been fortunate enough to share my creative spirit to help people learn, enjoy various crafts, including sewing, all of which directly benefit personal wellbeing.
I was inspired to join WTBL as I felt I could help to develop and facilitate a positive and inclusive community environment. It can be a struggle to engage the community around us, but we can all benefit from the sense of belonging to the local area. This is what motivates me to give my time to WTBL.
Seema Rajani
Partnership Member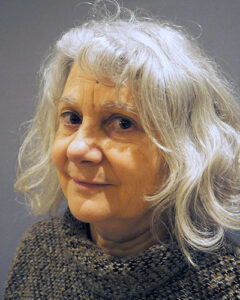 Noelle Blackman
I am a psychotherapist and CEO of a national charity called Respond, we support autistic people and those with learning disabilities and their families who have experienced significant trauma. I have lived in Wormley for forty years and have two grown up children who each have families of their own.
I have been volunteering for WTBL since 2012 and was the Chair between 2017 and 2020. Consultations with the community have always highlighted that it was crucial to have a space where people could come together and where things could happen. My aim in becoming Chair was to secure the Community Centre as a legacy from the initiative.
I am thrilled that the Council have finally agreed to let WTBL have this building on a peppercorn rent for 999 years. I believe that we can revive this building to become a centre that will bring an energy that will transform our community.
Noelle Blackman
Partnership Member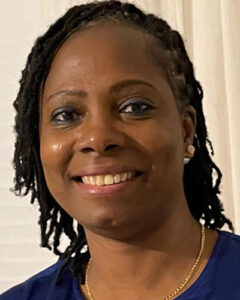 Adijat (Toun) Balogun
My name is Adijat (a.k.a Toun) Balogun. I am originally from Nigeria but have lived in England for over 34 years now, with half of that time being in Broxbourne. After working many years for the civil service and recently as a social action team lead for a religious organisation in London, I decided to dedicate my time to giving back to my local community and joined WTBL as a Partnership Member.
I love being part of WTBL because it gives me the opportunity to help meet the needs of the local community through resident led initiatives, thereby fostering a community spirit as well as creating a lasting legacy for the area.
Adijat (Toun) Balogun
Partnership Member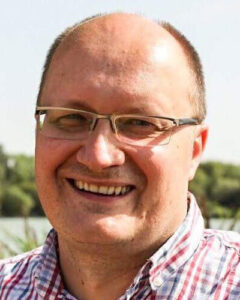 Michal Siewniak
My name is Michal Siewniak and while I am originally from Poland, I have been living in the UK with my family for almost 16 years. I am a teacher by profession, however I have been working in the Community and Voluntary sector for the last 11 years. Currently, I am WTBL's Community Development Manager in a role that began in July 2018, with the primary focus being to support the partnership, enhance community engagement, create opportunities with local agencies and help to develop projects and initiatives, which make a positive impact in the community.
I have a keen interest in politics and enjoy the challenge of exposing our community to new experiences and ways of thinking to achieve outcomes.
Michal Siewniak
Community Development Manager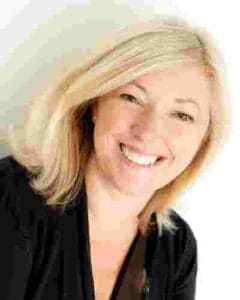 Madeleine Clark
I spent my early years in Liverpool and the Isle of Man. After a brief spell working overseas I moved to London in the early '90s and worked predominantly in IT. In 2001 I moved to Welwyn Garden City shortly before joining Hatfield House where I managed the residential portfolio for 17 years. During my time working in Hatfield I engaged with a number of local organisations helping tenants navigate their way through a wide variety of difficult challenges. In 2019, after many happy years, I left my role to focus on a year of community volunteering work before setting up my own property management consultancy.  
I am delighted to sit as a WHCVS Trustee and actively contribute to the wellbeing of the Welwyn and Hatfield community.  I still hope to deliver the delayed 2020 WGC Centenary Carnival in June 2022, subject to ongoing Covid restrictions being lifted.  
I am thrilled to have joined Wormley & Turnford Big Local and am really looking forward to getting to know the Partnership and residents of Wormley and Turnford over the coming months. 
Madeleine Clark
Development Manager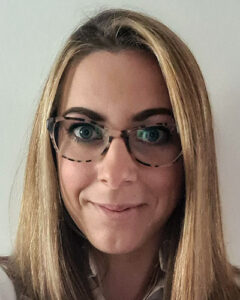 Victoria Moore
My name is Victoria and I'm the Administration & Communications Officer for WTBL. I have been a Wormley resident since 2017 along with my husband and three sons, however I grew up 'oop north' in a village near Blackburn. My early career was in marketing and events and following that I started my own successful cake decorating business, but I've always liked the idea of working within the community that I live.
When I saw this position at WTBL advertised I knew it would be the perfect fit. I had been following the WTBL Facebook page for a while and loved what the organisation stood for and their aim to make a positive difference to the local community. There is always something interesting and exciting going on and I love being a part of this ever changing and expanding organisation!
Victoria Moore
Administration & Communications Officer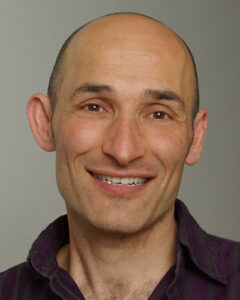 Paul Bragman
I am Paul Bragman, I am the representative from the Local Trust. I provide a direct link between Wormley & Turnford Big Local and Local Trust who are the funders of Big Local.  I attend Partnership meetings and forums to help with governance, direction, and the overall running of the project
I don't live in the area but am passionate about supporting communities deliver tangible changes.  I have 30 years' experience of community and economic development work in the voluntary, statutory/Government and housing sector in the UK and overseas.
Since 2002, I have been working as a community and economic development consultant providing support to over 80 housing associations, local authorities, community and voluntary organisations, and non-governmental organisations in the UK, Asia, South America and Africa. I am also a Built Environment Expert (BEE) for the Design Council where I provide support to communities, local authorities and developers involved in built environment projects.
I really enjoy working with WTBL Partnership because everyone is so passionate about making Wormley and Turnford an even better place to live!
Paul Bragman
Local Trust Representative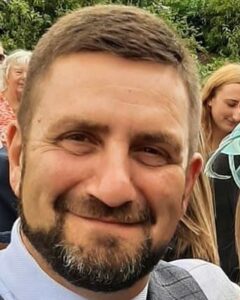 Ian Richardson
My name is Ian Richardson and I have been involved with WTBL since its inception almost 10 years ago now. I am the Chief Officer of Community Voluntary Services for Broxbourne and East Herts (CVSBEH), who are appointed by the WTBL Partnership as their Locally Trusted Organisation (LTO). CVSBEH provides a range of support including financial management, employment, contracting services and governance advice to the WTBL Partnership.
Having worked in statutory and voluntary-based community services for over 30 years, I have gained extensive experience of the planning, governance, capacity building and effective delivery of community-based organisations. It has been a privilege to be part of the WTBL journey so far and I am looking forward to some more exciting times ahead for residents of Wormley and Turnford.
Ian Richardson
Local Trusted Organisation