It's with great sadness that we have had to make the very difficult decision to cancel this years Big Local Christmas Get Together. We had really hoped to be able to continue with our planned out door event, however due to the concerns and uncertainty over the new Covid 19 variant – and with it being so close to Christmas – we decided that the potential risk to our local community, volunteers and staff was too great to continue.
Fortunately, although Santa won't be able to attend in person, he will be delivering his presents to us as planned! If you would like to collect a little gift for your child then please pop in to see Santa's helpers at the WTBL Hub,
Wormley Community Centre
from Thursday 16th December 9.30am-4.30pm.
Please be aware, there is a limited supply and once they're gone…they're gone.
Part-funded by Hertfordshire County Council Locality Budget Scheme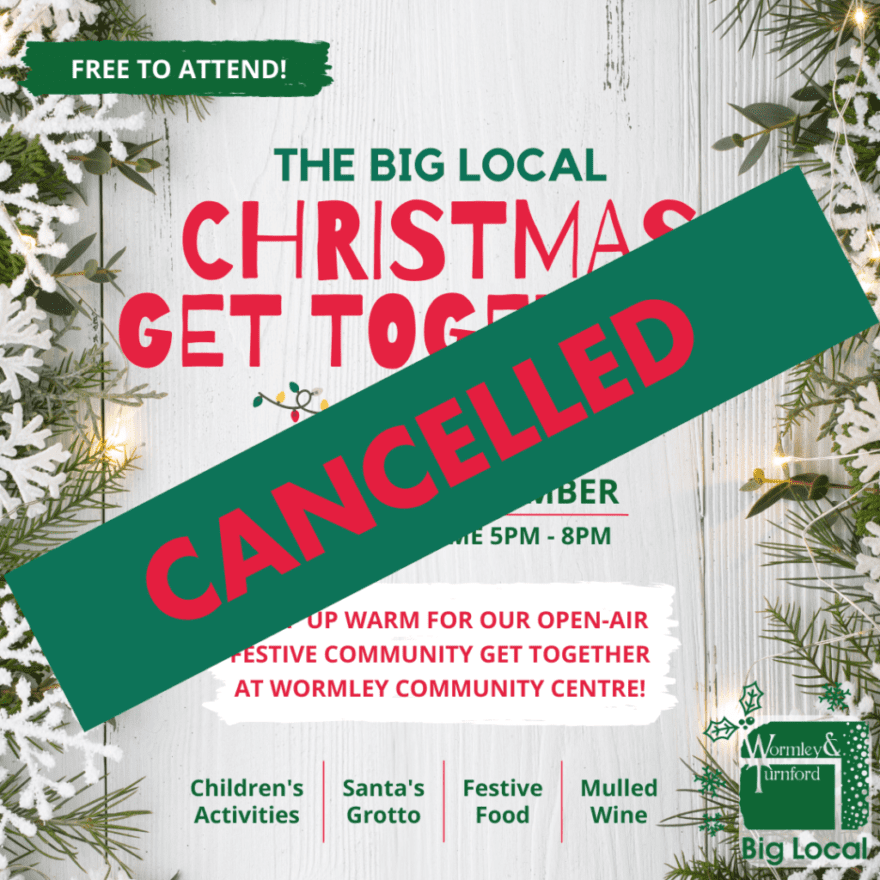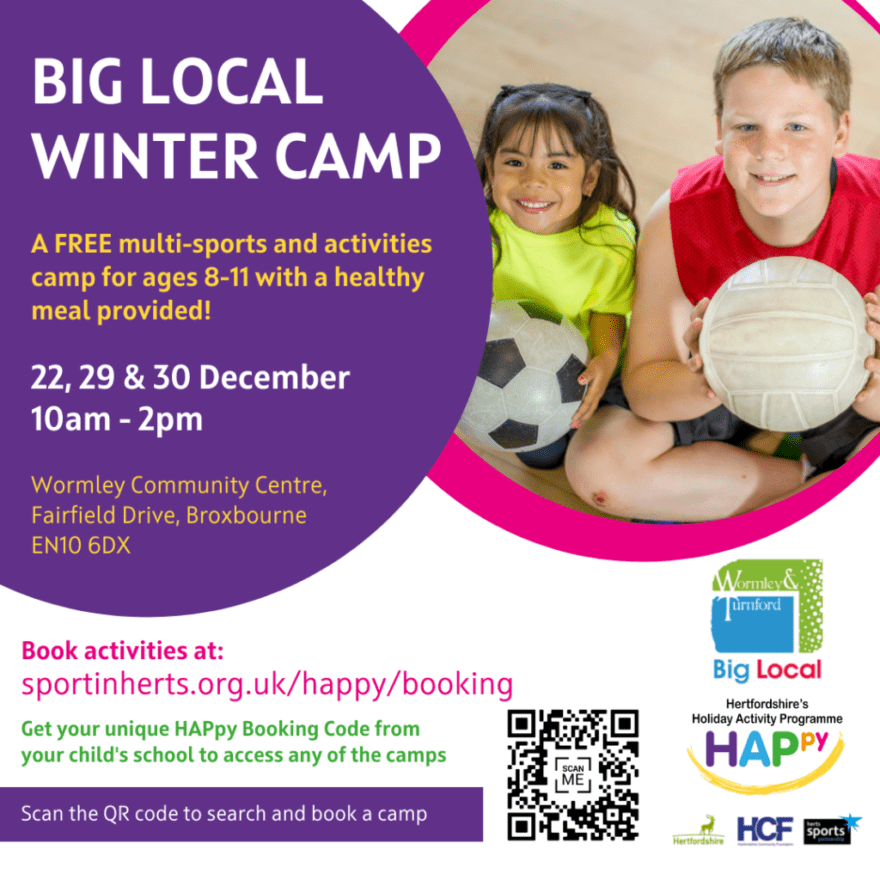 Big Local's Holiday Camp is back for winter!
It's a FREE multi-sports and activities camp for ages 8-11, with a healthy meal provided!
22nd, 29th & 30th December
10am – 2pm
Priority is given to young people who are in receipt of free school meals, however we want as many people as possible to benefit from this camp. To discuss your child's eligibility, please contact
info@wtbiglocal.org.uk